ONGA Fall Meeting - Saturday - September 16, 2023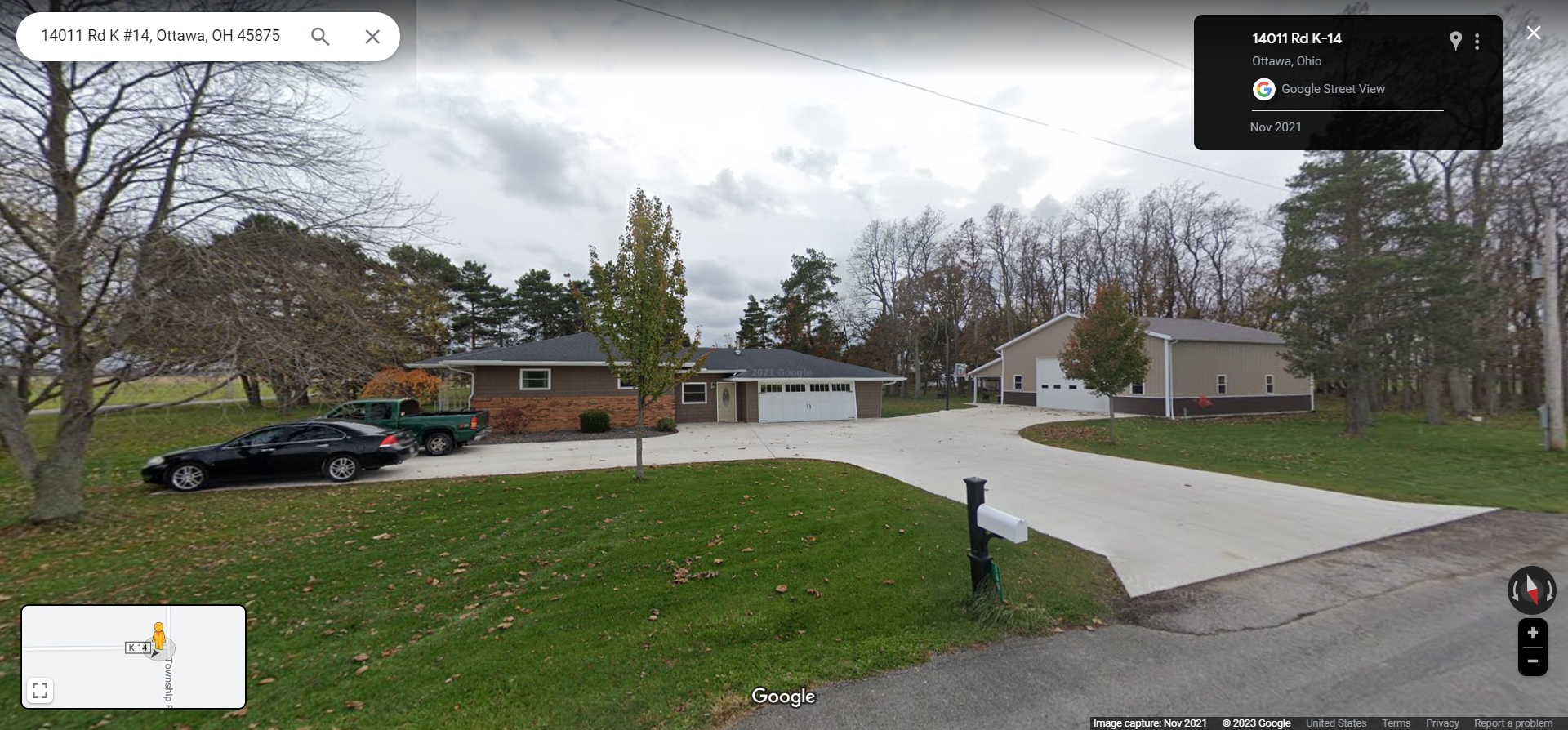 The Fall Meeting of the ONGA will be on Saturday September 16, 2023 and will be held at the farm of Marvin Bendele located in Ottawa, Ohio at 14011 Rd K-14 on the corner of Rd K-14 and Township Rd 14-J.

Featured Spreaker: Marvin will be giving a tour of his Pecan trees.

Click here for a map and more information on the Fall meeting.


ONGA Booth at the Farm Science Review - September 19-21, 2023 br>
It's a three-day outdoor agricultural trade show featuring a little bit of something for everyone. There are commercial exhibits for everything from tractors to financial services. Educational displays offer new ideas and new answers to old problems. And there's always an expert or two or three around from Ohio State University, government agencies and private industry.
ONGA has a nut tree planting at the Farm Science Review and sets up a tent each year to educate and demostrate nut tree cultavation.

To volunteer, contact Ray Rusmisel at rrusmisel@hotmail.com or 740-967-0461.
Volunteers get free parking and admission to the FSR.

Farm Science Review Website


------ Below are Previous Events Held in 2023 ------
ONGA Spring Meeting & Scion Swap - Sunday, April 30, 2023 - 12 Noon


Come join us for ONGA's annual Spring meeting! We will be having our usual auction, tree give-a-way, and scion wood swap. There will be tables with hundreds of various nut tree cultivar scions available, free for the taking. This is your chance to get an excellent nut tree cultivars to graft onto your seedling trees at home (A seedling tree is any tree that is not a clone of a known cultivar).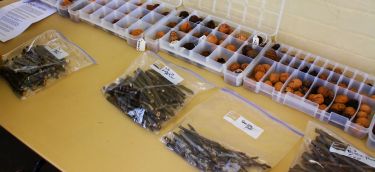 Kingwood Center
900 Park Avenue West
Mansfield, Ohio

Click here for a map and more information on the Spring meeting.


Ohip Pawpaw Conference - Saturday, May 20, 2023 - 8:00am - 4:00 PM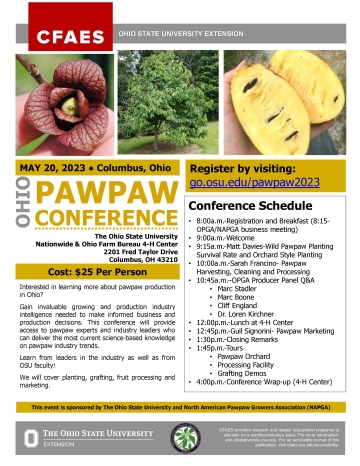 Click here to register: https://go.osu.edu/pawpaw2023


ONGA Booth at the Ohio State Fair - July 26 - August 6, 2023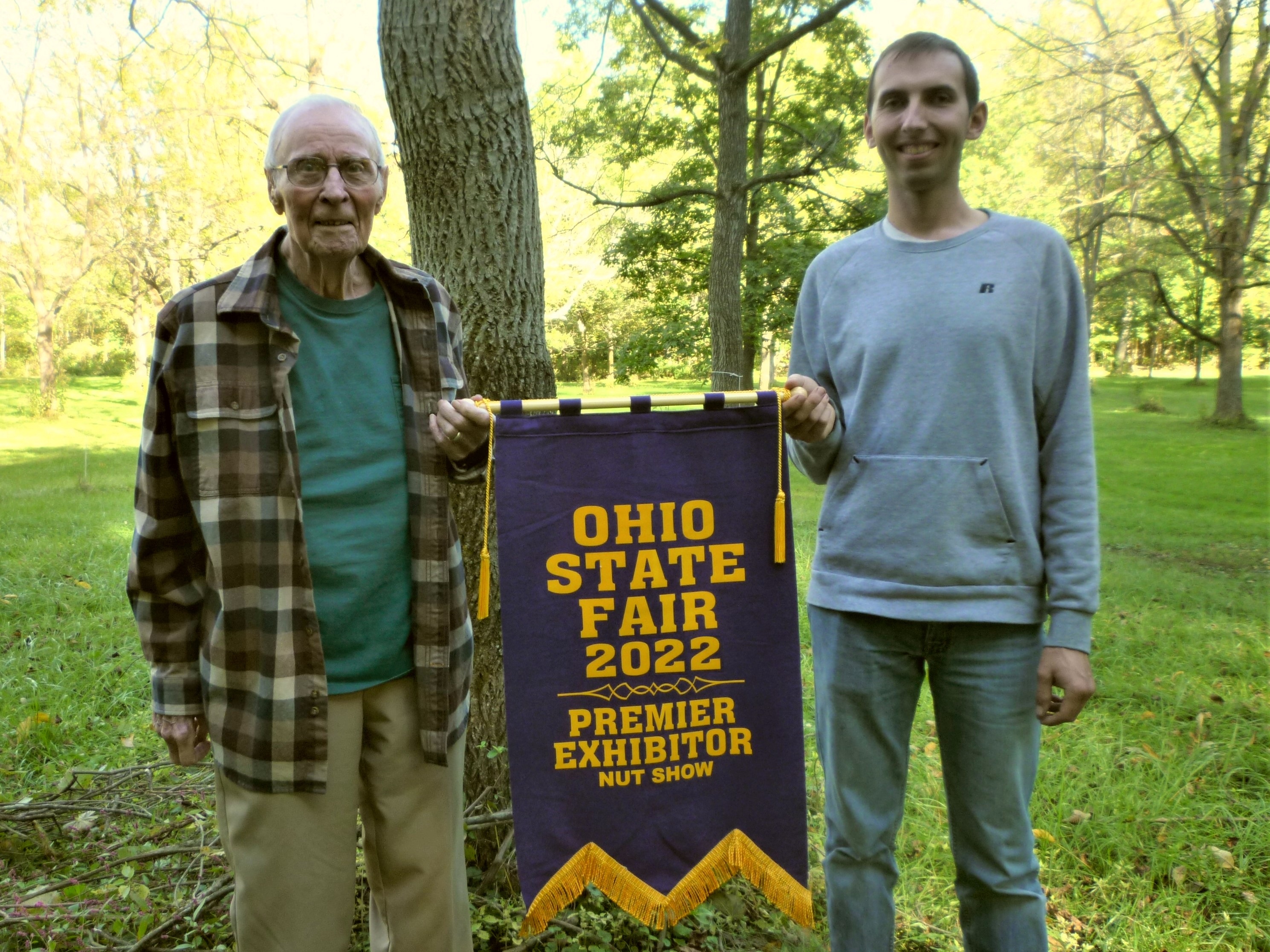 There will be tree nut entries from all over Ohio as well as educational material on nut tree growing, grafting, and cultivation featured at the State Fair. Stop by and have your nutty questions answered.

Volunteers get free parking, lunch and admission to the fair.

You can contact one of the following Show Chairpersons to enter the contest or to volunteer to work at the fair:

Joe Hietter - joehietter@yahoo.com
Vicki Rusmisel - rrusmisel@hotmail.com


Ohio State Fair Website
2023 Nut Contest Entry Form
2022 Ohio State Fair Results



Growing Heartnuts Seminar - Saturday, March 11, 2023 - 10:00am - Noon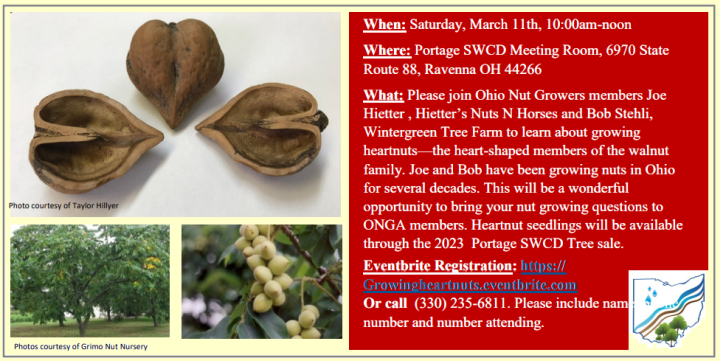 USDA Service Center Building
Portage Soil and Water Conservation District
6970 State Route 88
Ravenna, Ohio 44266
Click here to register: https://Growingheartnuts.eventbrite.com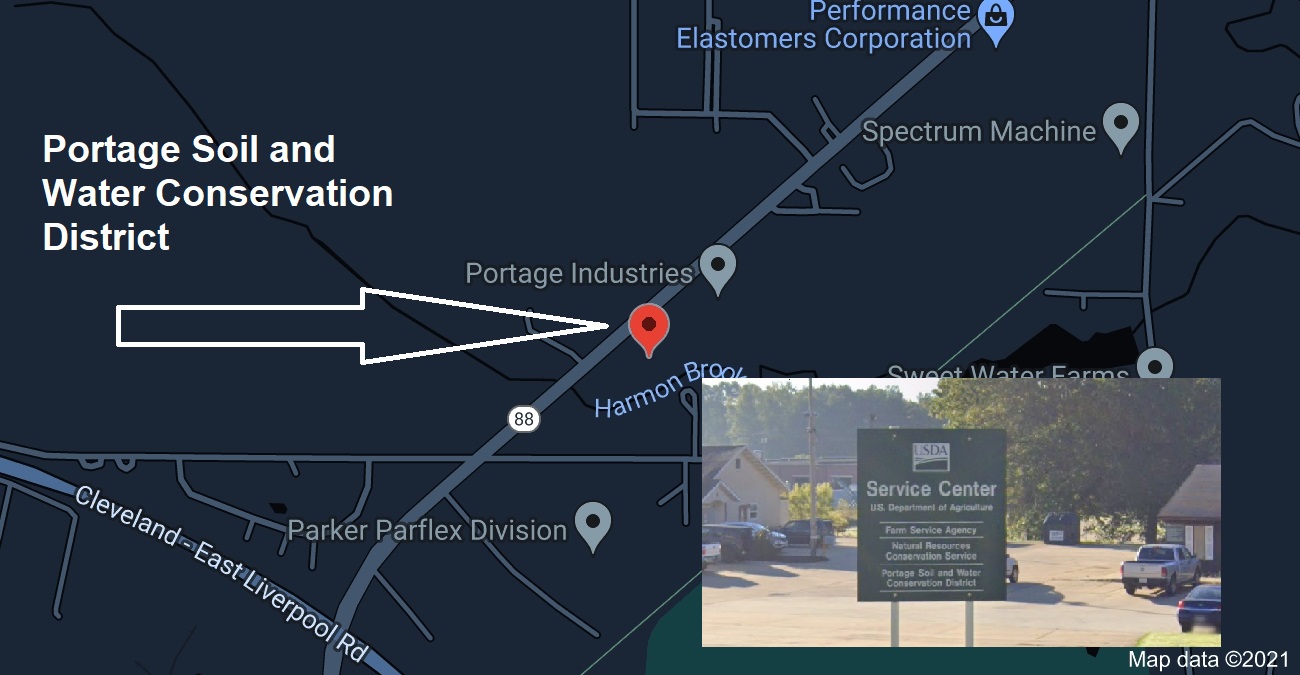 Click picture for a larger map



In the News: The Cullman family farm was highlighted in an issue of Our Ohio magazine.